Founded in 1988, ARKTIS can look back on many years of successful development. It has become one of the largest independent system integrators in the Berlin-Brandenburg region. We advise our customers on matters of digitization, technical building equipment, electrical and data engineering, and integration of new technologies. We deliver, implement, and maintain customized solutions for private and public clients. Our customers and their satisfaction take priority for us.
In the course of three decades, we have continually adapted to new technologies and the pace of digitization. This has entailed continuous development for us. We owe a great part of our long-term success and expertise to our motivated and committed employees.
As an employer, we offer a wide range of development opportunities in an innovative industry. Every single year, we train apprentices in various technical and commercial professions.
30-40 percent of our current workforce has been trained in-house. These employees who continue to work in various offices at ARKTIS characterize our company with their daily services. We are always looking for new ideas in order to find the best solution for our customers. In doing so, we always strive for healthy growth, leading to interesting employment opportunities. In order to be prepared for the exciting challenges of the market and changing technological requirements, we are always looking for new colleagues and rely on people who are committed, team-oriented, and motivated – just like you. It does not matter if you are already qualified, a newcomer, or looking for your perfect apprenticeship or dual course of studies. Have a look at our current and upcoming vacancies. We look forward to your application!
Current information on the application process​
We want to continue to grow and keep looking for new colleagues. Of course, we want to protect you and our employees. We comply with the specified measures. Interviews at our facility take place subject to adequate safety measures. In-person meetings on site can be replaced by our internal video conferencing system that allows us to create the best possible proximity from a safe distance.
We continue to look forward to your application and thank you in advance for your understanding and cooperation.
As a constantly growing company, we are always looking for people who can support us with their expertise and motivation. In our application portal you will find the advertised positions. Currently we are looking for new employees for the topics listed below.  If there is nothing for you, but ARKTIS has convinced you, please feel free to apply on your own initiative.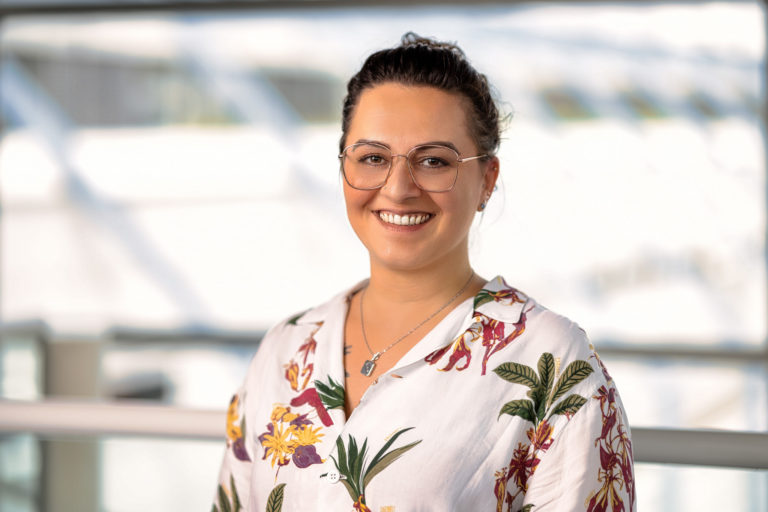 Recruiting & Human resources management
Do you have any questions about our job advertisements or a training position? Contact me with any questions!